Our cPanel hosting panel enables you to take charge of all aspects of your website with ease.
Choose a cPanel Hosting Plan
Educational
£
Free
/month
Great solution for beginners wanting to learn how to host, build and run a website
One Click WordPress Installation
Bronze WordPress Hosting
£
9.99
/month
10x faster WordPress hosting powered by LiteSpeed.
One Click WordPress Installation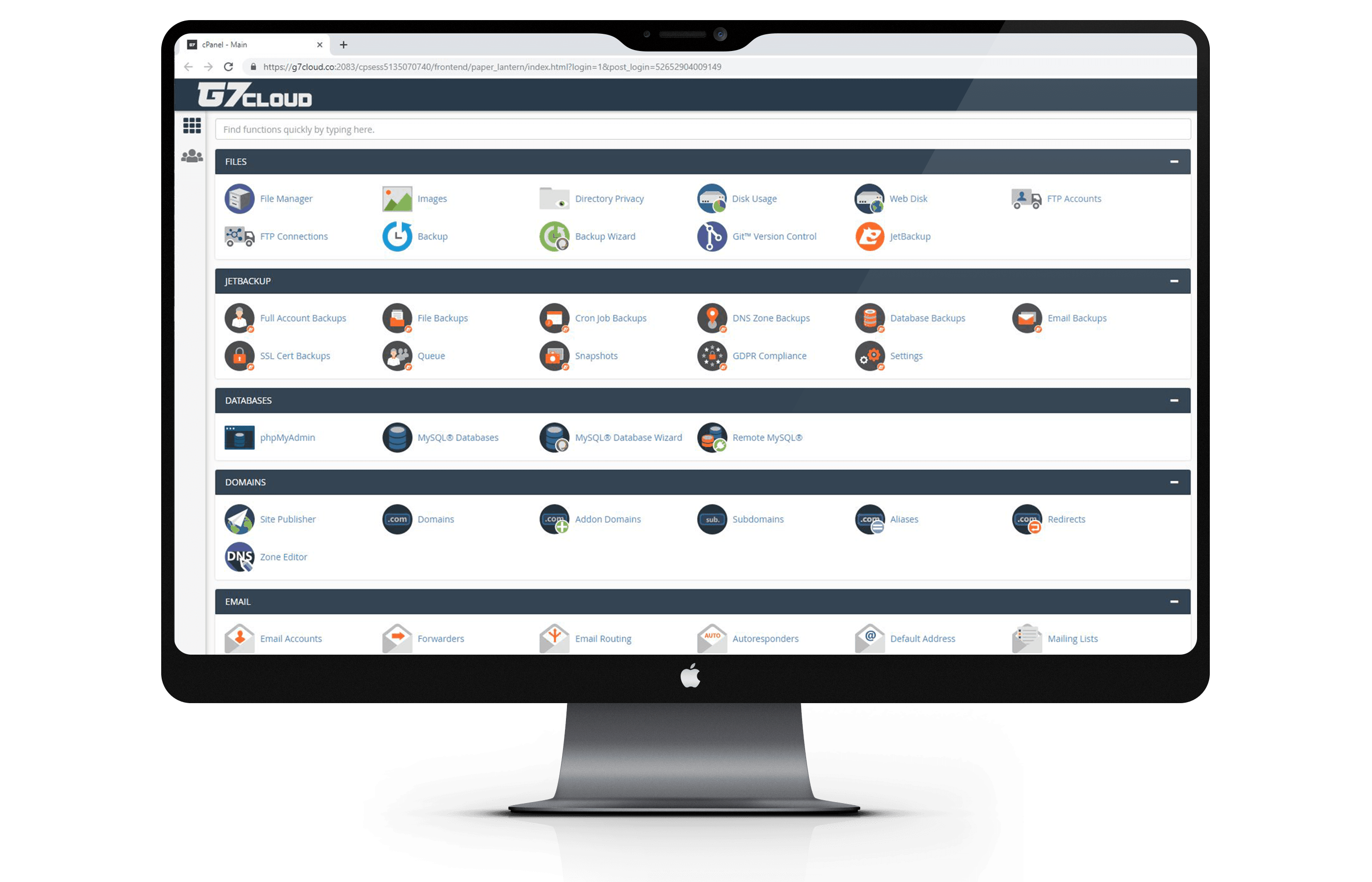 What is cPanel?
cPanel is a web hosting control panel that's been the world leader for over a decade. cPanel allows you to fully control all aspects of your web hosting plan. From your website's files to your email addresses. 
All our web hosting plans come with cPanel and fine-tuned by G7 veterans for maximum performance, reliability and security.
Domain Name
Register, transfer or use an existing domain with any of our web hosting packages.
Visual Website Builder
Create a website using a template or completely from scratch using our drag & drop website editor.
Money Back Guarantee
If you're not 100% satisfied with G7Coud, we'll refund your payment. There will be no hassle and no risk.
Email Accounts
Send and receive emails with your own personalised e-mail address anything@yourdomain.com.
Easy-To-Use Dashboard
Graphical user interface control panel to manage your account, no coding knowledge required.
One-Click WordPress Install
Install WordPress and many other apps such as Joomla with a single click.
What database do you run?​
All our cPanel servers are equipped with a veteran tuned MariaDB 10 MySQL database that deliver far higher through-output and performance than cPanel's default MySQL installation.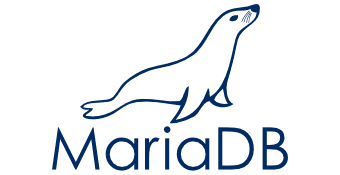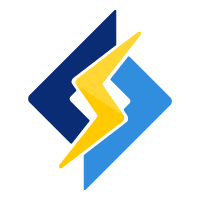 What web server do you use with cPanel hosting?
We replaced cPanel's default slow and unreliable Apache server with the fastest web server currently available, LiteSpeed. 
Compare cPanel Hosting Plans
| Features | Blaze | Infinity |
| --- | --- | --- |
| Power | X3 | X5 |
| Websites | Unlimited | Unlimited |
| Email Accounts | Unlimited | Unlimited |
| Disk Storage | 30GB | Unlimited |
| Bandwidth | Unlimited | Unlimited |
| SEO PageSpeed Features | | |
| Litespeed Web Server | | |
| SSL Certificate | | |
| Free Domain With Yearly Plan | | |
| 1-Click Installer | | |
| Daily Backups | | |
| Weekly Backups | | |
| Monthly Backups | | |
| Priority Tech Support | | |
| Priority Customer Support | | |
| 24/7/365 Support | | |
| Visual Website Builder | | |
| 99.99% Uptime Guarantee | | |
| Multiple PHP Versions | | |
| Remote MySQL | | |
| phpMyAdmin | | |
| Cache Manager | | |
| Cloud Linux | | |
| cPanel Control Panel | | |
| Security / Firewall | | |
| CloudFlare RailGun | | |
Web Hosting FAQ (Frequently Asked Questions)
Here are some answers to frequently asked questions related to Web Hosting:
Web hosting is a service that allows you to purchase hosting space in order to have a website online on the internet. All websites no matter how big or small need to be hosted in a physical location on physical servers. Even 'Cloud' hosting has physical locations.
Are all web hosting providers the same?
No unfortunately each hosting provider is different in one way or another. We have heard many horror stories of web hosting providers losing customers websites due to unforeseen server crashes, always check if the hosting provider offers backups. Downtime is common issue with many hosting providers where they generally host too many customers onto a single server, overwhelming it resulting in consistent downtime. Downtime can cost you money and reputation but above all it can negatively impact your organic rankings in Google's search results.
Can I use an existing domain name?
Yes you can, just select "I will use my existing domain and update my nameservers" at checkout to use your existing domain name.
Can you guarantee 99.99% up-time?
We take up-time very seriously, G7 has invested a great deal of time and resource on the latest Dell EMC servers and security appliances to ensure customers websites remain online at all times.
I already have web hosting how can I transfer my website to G7?
All our plans include a free migration service! as soon as you purchased your web hosting package get in touch with our team and we can help move your website over to G7 seamlessly.
Can I upgrade/downgrade my web hosting package in the future?
Yes, package upgrades/downgrades can be done via your hosting control panel with no downtime.
Do I get a free SSL certificate with my web hosting plan?
Yes, free SSL certificates available for all customers.
My website is slow, will G7 help?
Yes, G7Cloud utilises the latest, most powerful Dell EMC servers that offer website performance that's often magnitudes faster than our closest competitors that often use old and outdated servers. At G7Cloud we priorities quality over quantity.